Women's Health and Well-being Solutions
​​​​​​​​​​​​​​​​​​​​​​​​​Jeannette Andrea Jackson​
Reiki Master Healer Teacher
I am a dedicated Light Worker - Energy Master Reiki Healer- Practitioner / Teacher, who has experienced many life challenges and lessons, both positive and negative and in essence I am committed to the highest path of healing and service.
"Mythology is a method to identify traits within the human psyche… and we use these archetypes to translate human experiences…
​
In Greek myths, Chiron was the wisest of the Centaurs and the archetype of the Wounded Healer…
​
He was accidentally wounded by an arrow that had been dipped in the blood of the Hydra…
​
Because he was immortal, the venom caused him eternal torment… In his search for his own cure, he discovered how to heal others…
​
In teaching others the healing arts, he found a measure of solace from his own pain…
"Our sorrows and wounds are healed only when we touch them with compassion" ~ Buddha
Each of us goes through trials in life…Rites of Passage…Physical illness and pain…Mental confusion… Emotional trauma… Spiritual distress…
​
These trials help us to learn compassion…
​
They teach us how to be a Wounded Healer…
"I'm touched by the idea that when we do things that are useful and helpful – collecting these shards of spirituality – that we may be helping to bring about a healing" ~ Leonard Nimoy
There is a difference between curing someone and Healing someone…
​
Medicine is a Science, but Healing is an Art…
Science is from the Mind… Art is from the Heart…
​
Healing Energy flows when Hearts connect…
"The doctor is effective only when he himself is affected. Only the wounded physician heals" ~ Carl Jung
Jung believed that a malady of the soul could be the best possible form of training for a Healer…
​
The pains and burdens one bears and eventually overcomes…Is the source of great wisdom and healing power for others…
​
The Wounded Healer understands what the patient feels because he has gone through the same pain…
​
The Healer's experience is what makes him a brother of the patient, rather than his master…
​
This triggers a fundamental change is perspective…
​
Because he has learned through experience…The Healer is able to feel empathy instead of just sympathy…
​
The Patient can sense this subconsciously...
​
This opens a conduit between the two on the spiritual level and connects them…
​
The suffering patient can be cared for by the Healer and be instrumental in the Healers own healing…
​
Each encounter between Healer and patient can be transforming for both...
​
The lesson of Chiron teaches us is that we can overcome pain and transcend into knowledge…
​
That each of us can become a Wounded Healer"
"When I stand before thee at the day's end, thou shalt see my scars and know that I had my wounds and also my healing" ~ Rabindranath Tagore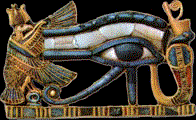 "

Do not regret what you have done"

Miyamoto Musashi (The Book Of Five Rings ~ 五輪書, Go Rin No Sho)